Review: Anatomy of Restlessness
Bruce Chatwin had a very unique touch to his storytelling. It often goes from simple dialog to pondering philosophy in less than a few sentences. As a result of this, his books can be both excellent and dry at the same time, even on the same page, but I still consider him to be one of my all-time favorite travel writers.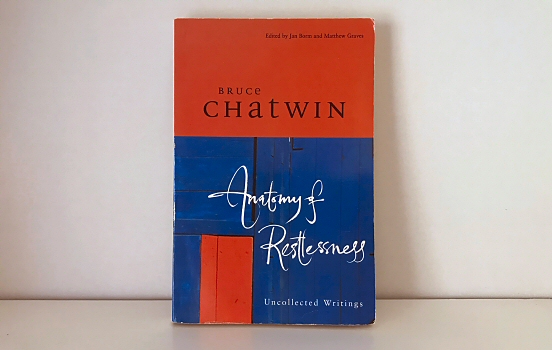 Chatwin often claimed that humans were essentially nomads, driven by curiosity and restlessness to discover new places. The normal state was supposed to be movement and Chatwin himself tried to embody the words of Rimbaud, "ĽHomme aux semelles de vent" (man with soles of wind). During his later years he got rid of many possessions he had earlier collected in a frenzy around the world and hunted for stories instead of objects.
This book is a collection of previously unreleased stories and essays, brought together after his early death in 1989. I've read most of Chatwin's books and it's difficult to recommend just one of them, since each have its special flavor. "In Patagonia" is widely regarded as his most popular book and parts of it is great writing, but in my opinion this book is Chatwin at his very best – witty, intelligent and enthusiastic.
If you want to know more about Chatwin I can also recommend the biography by Nicholas Shakespeare.