Orhan Pamuk won the Nobel Prize in 2006. He has lived in Istanbul for almost his entire life and this book is the tale of him growing up there, as well as an attempt to describe the mentality of the citizens in the ever-changing city.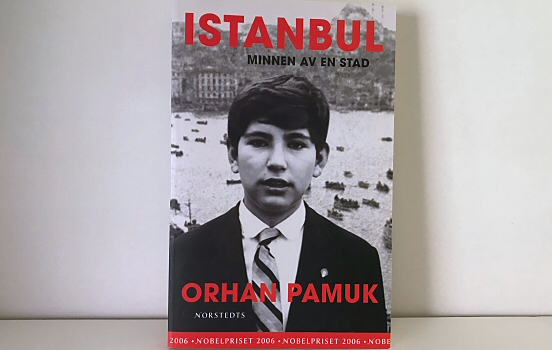 At the heart of it all is "hüzün", an emotion which can be described as melancholy. It seems to emanate from all kinds of culture coming from the city. I suppose its hard to match the splendors of both Ottoman Empire and Byzantine Empire, and also impossible to forget with all the magnificent buildings scattered across the seven hills around Bosporus.
It has often been described as the ultimate book on Istanbul which really captures the soul of the city. And I suppose I can't argue on that, since the man has lived there for his entire life, even living in the same house where he once grew up 50 years ago. He vividly describes the fishermen on the Galata bridge, discolored facades of buildings and boats passing on the Bosporus.
But I would prefer to have a bit more history gems inserted between the lengthy descriptions of the interiors in his house. The chapters contains small fragments of history, somewhat carelessly piled up instead of forming a coherent story. The sudden leaps back and forth in time unfortunately makes it a bit difficult to piece it all together.