Review: The Terminal Man
This is the story of Merhan Karimi Nasseri and why he lived in Terminal 1 of Charles de Gaulle airport for 16 years. The movie The Terminal from 2004 was based on his story but the movie script was a bit different.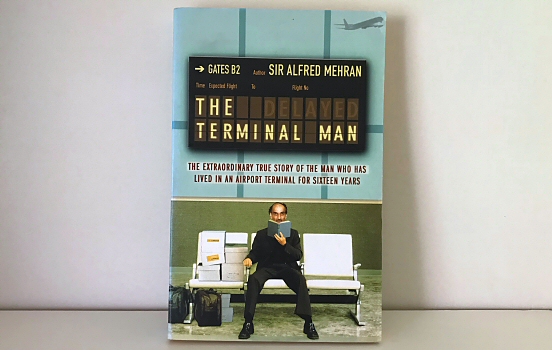 In short, Nasseri was expelled from his home country Iran in 1975, and after roaming various European countries for ten years he got stuck at Charles de Gaulle outside Paris due to missing documents.
He could not leave the airport without proper identification, so he stayed there while the red tape continued to work. He was later given a temporary passport, but at that time he had been so accustomed to his life in the airport terminal that he chose to stay. The airport staff helped him with his laundry and donated a red bench to him. He finally left the airport in 2006, as he needed to visit a hospital.
The book is both sad and hilarious at the same time. In the beginning the reader maybe feel sorry for him, but later on it just becomes silly when he is allowed to leave but choose to stay. Ironically, I actually read parts of this book while waiting for a flight at Charles de Gaulle in 2004, and another time I saw his red bench in Terminal 1.