Review: Urban Safari
If you prefer to spend your vacation on a sunny beach instead of walking through crowded cities, this book is not for you. This is a love story about the big cities in the world.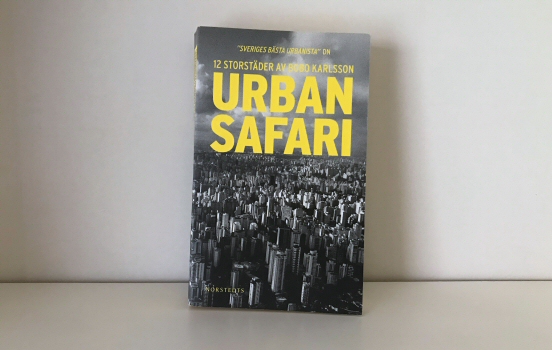 Bobo Karlsson has spent 30 years to learn the most intimate details about the cities he has frequently visited. I can understand his urge to explore urban landscapes, since it's one of my own favorite things to do. I have been to most of the cities he covers in the book, but I must say he's really managed to found the odd ends and interesting parts of even the most over-exposed areas.
I especially enjoyed the chapters about Sao Paulo and Rio de Janeiro, where he takes the reader on a tour de force to the most remote places and the roughest bars. Also surprisingly enjoyable is the chapter about Stockholm, where I learned tidbits about my own capital.
Unfortunately it can be a bit too much namedropping at times, pages filled with endless lists of restaurants and bars which probably only means something to the most hardened locals. But it's also part of the concept. As previously said, this may not be the perfect book for a lazy day on the beach. But in all other locations, go for it.