Review: Long Way Round
In 2004 the actors Ewan McGregor and Charley Boorman went on a four-month trip from London to New York. But to make things interesting they decided to go eastward. On motorbikes. At first things went pretty smooth and they reached the borders of Eastern Europe as planned.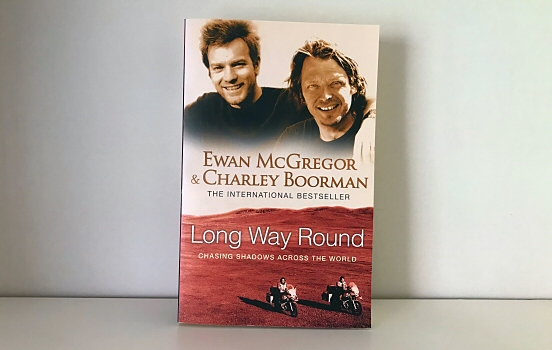 Then things started to get a bit more complicated with bureaucracy and corruption, where they often got saved by Ewan having to pull the "Obi-Wan" card. Another obstacle was the publicity, since they were often met by welcoming committees and interviewed for television. The duo would rather just be two guys on bikes, enjoying their vacation, but sometimes they had to play along.
The roads got worse in Mongolia and their mood quickly evaporated, but the worst roads were yet to come. Some parts of Siberia were inaccessible so they had to sneak aboard a freight train. On the infamous Road of Bones they had to hitch a ride with large trucks to cross deep rivers.
I've been to several of the places they describe, and it's always interesting to read other people's impressions about locations or their descriptions of the things I missed. The first thing Ewan noticed in Ulaanbaatar was the same as me – the ugly power station close to the center, drowning the town in dark smoke.
The story is primarily available as a TV series, which I found both amusing and inspiring. But on a trip to London I was happy to find this book edition, which reveals a lot more details. It's a entertaining story about friendship and enduring hard times together. One might be tempted to think that the trip was a walk in the park with their hi-tech gear and expensive BMW bikes, not to mention celebrity status, but it looked like a lot of grit and hard work to get through it all.
There is also a sequel, Long Way Down, where they travel from Scotland to South Africa, but this one is much better in my opinion.